The Board Excellence Program will run in 2022/23 with a hybrid delivery model, offering webinars and virtual interactive sessions, as well as in-person elective sessions (at the 2022 Higher Education Summit).
Advanced Good Governance Certificate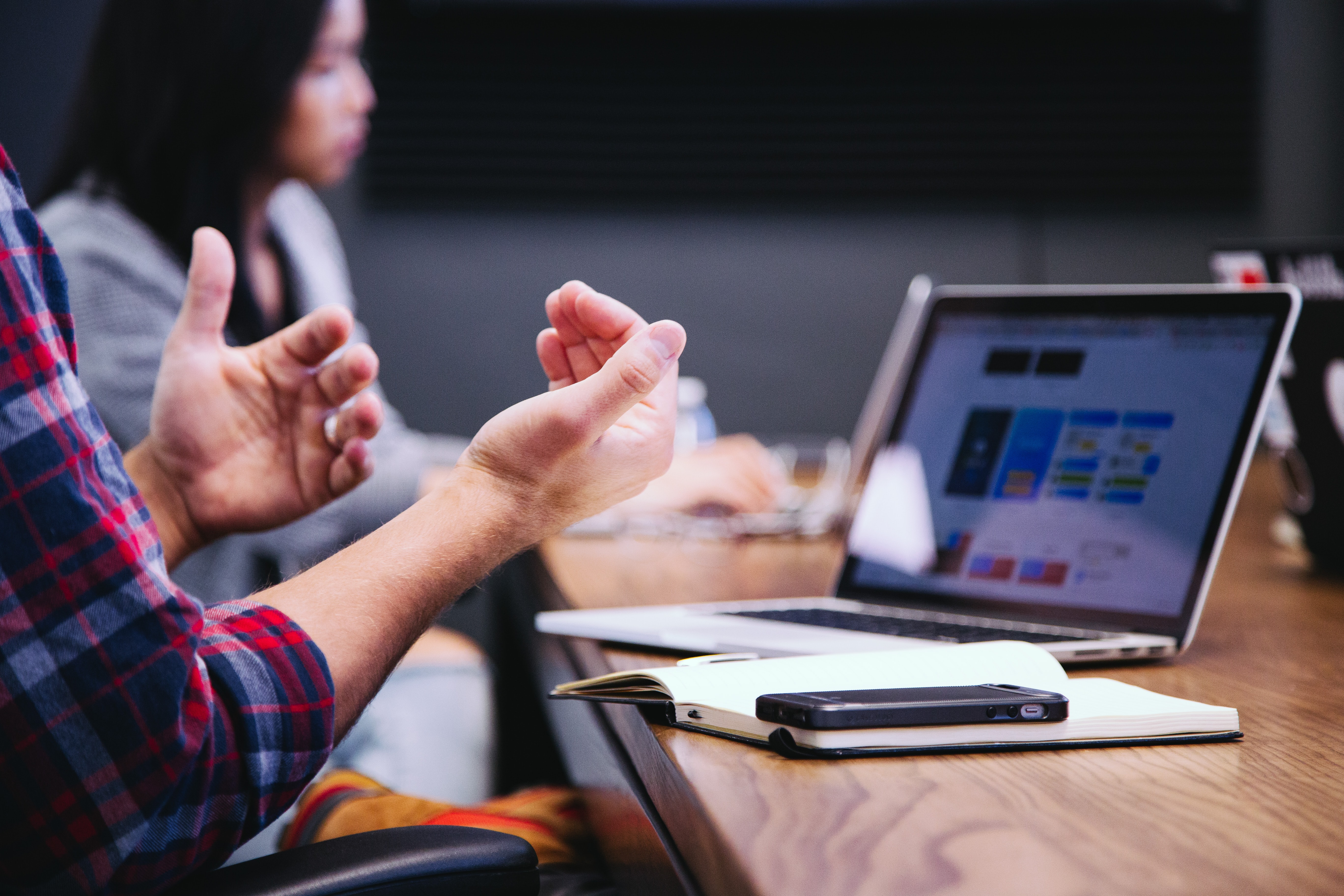 Building on Good Governance, this certificate program deepens the knowledge and understanding of college governance, within the college context. This is the second certificate to be completed.
2022-23 Program Year
Ontario college Board of Governors and board staff are welcome to attend any session to gain the accreditation, or to simply enhance professional development as needed.
Participants typically complete Good Governance in their first year, and Advanced Good Governance in their second year. However, there is no set time frame in which to complete these certificates.
For more information, please contact Diane Posterski, Program Manager.
ADVANCED GOOD GOVERNANCE CERTIFICATE


Requirements:




completion of Good Governance Certificate, AND

two Mandatory Risk Management sessions (Parts one and two) AND

completion of three electives

MANDATORY SESSIONS - Winter term

Webinar: Risk management: part one – key principles (90 min)
Participants will build their knowledge and understanding about the board's role in oversight of the risk management function, the key principles of effective risk oversight, and ways to ensure appropriate alignment of an organization's strategy and its risk.

Facilitators:


Sarah Dionne, Senior Manager,
Enterprise Risk Practice, MNP LLP


Philip Racco, Senior Manager,
Enterprise Risk Practice, MNP LLP

This session will be available in the Winter term (TBC)




Live Stream: Risk management: part two – scenarios
Leveraging a series of case studies, delegates will put into practice the key risk management concepts learned in part one. Real-life college examples and discussions with board members from across the sector will enhance the learning experience.

Facilitators:


Sarah Dionne, Senior Manager,
Enterprise Risk Practice, MNP LLP


Philip Racco, Senior Manager,
Enterprise Risk Practice, MNP LLP

This session will be available in the Winter term (TBC)


This virtual session will be highly interactive.


ELECTIVE SESSIONS for ADVANCED GOOD GOVERNANCE:
Minimum of three (3) sessions is required.

In-person, elective credits at the Higher Education Summit.


2022 options for concurrent sessions:

Everyday resiliency in ever-changing times
Presenter: Robyne Hanley-Dafoe, Psychology and Education Instructor

Psychological insights and successful strategies for difficult conversations
Presenter: Mark Weber, Business School Director, University of Waterloo

Leading a hybrid world. Charting a new course
Presenter: Gary Watanabe, Principal Trainer, Third Factor

NEW In-person at HES: Governance essentials: Unlocking the keys to strong leadership


This facilitated session will equip seasoned governors (including chairs, vice chairs and other officers) with training and scenario-based discussion to strengthen and clarify their governance leadership around board processes, structure and best practices. With an evolving college landscape, join this session to share and build on sector best practices for governance.
Participants must have completed at least one year on their college board.

In-person, pre-HES:

Sunday, November 27
9:00 am – 11:30 am

Click here to register through the 2022 Higher Education Summit



Webinar: Labour and employee relations – an introduction (60 min)
The College Employer Council (CEC) provides system leadership on labour and employee relations in the Ontario college sector. Join this session to better understand the role of CEC, collective bargaining across the system, managing with collective agreements, and the legislative frameworks.


Facilitator:


Graham Lloyd, CEO, College Employer Council

Live:
Tuesday, October 4, 2022 (12:00 pm)

Recording:
Available by video-on-demand following the live session.

Click here to register (for either the live session OR video recording).

Webinar: The college system – an introduction (60 min)
Join this session to better understand the context for the college system as a whole. Current key issues will be discussed, along with the challenges and opportunities ahead, and the strategic priorities for the system. College governors and college leaders will gain a critical appreciation for the sector in which their college operates, and its strategic role in the province.

Facilitator:


Linda Franklin, President & CEO, Colleges Ontario


Live:
Thursday, October 6 (8:30 am)

Recording:
Available by video-on-demand following the live session.

Click here to register (for either the live session OR video recording).




NEW Webinar: Internal governors' workshop
The Ontario college sector has a legislated governance model that includes the election of internal governors. This unique role on the Board of Governors will be explored in this session, providing a deeper understanding of the governance role for internal governors, your roles and responsibilities, and how to engage with various stakeholders. Join this session to be more fully prepared for your responsibilities as a board member, while remaining a college employee or student. This session may be attended by internal governors (support staff, faculty, administrative, student) and board staff.


Facilitator:


Graham Lloyd, CEO, College Employer Council

Live:
Thursday, October 20, 2022 (2:30 pm)

Recording:
Available by video-on-demand following the live session.


Click here to register (for either the live session OR video recording).

In-person: Student governors' workshop (90 min)
Strongly recommended for all student governors
This session will help student governors grow in their role through this virtual learning and networking opportunity. The session will explore the unique issues student governors face and how they can contribute at the board table. This session is only available to student governors.

Facilitator:


Graham Lloyd, CEO, College Employer Council

In-person:

Saturday, November 26
5:00 pm – 7:00 pm

Webinar: College financial leadership (90 min)
Financial leadership is critical to both boards of governors, and senior college administrators. This session will highlight good governance practices around financial leadership, key components of revenue and expenditures, financial health indicators, the current financial status of the college system and the influence of the province on college financial matters.
Within the financial context, this session will also integrate good governance concepts, the importance of understanding legislation, regulations, risk management and fiduciary duties and standard of care, along with strong financial oversight.


Facilitator:


Sanjay Puri, CPA, CMA, VP Administration & CFO
Humber College




This session will be available in the Winter term (TBC)




Webinar: Understanding college financial statements (90 min)
Financial statements provide critical information on a college's financial health and its ability to pursue and achieve its strategic objectives. This session will provide an introduction for board members, board staff and senior managers on:

basic components of financial statements
financial statement objectives
Generally Accepted Accounting Principles "GAAP" for colleges
role of senior management and boards vis-à-vis financial statements
what to focus on when reading the financial statements
reporting of financials to key internal and external stakeholders
upcoming "GAAP" changes for college financial statements

Facilitators:


Robert Wilkes, CPA, CA, Partner, BDO Canada LLP


Marcus Sconci, CPA, CA, Partner, BDO Canada LLP


This session will be available in the Winter term (TBC)